Creative Labs
ABOUT US
Creative Lab is an interior fit-out company that executes projects in the hospitality, retail, healthcare, and commercial sector. Our projects' portfolio illustrates our skills in combining aesthetic and operational requirements to create the harmonious and complete results our clients expect.
We proudly set the standards of excellence in interior implementation. Understanding the client's design needs and interpreting them in such a way that it reflects the Brand's personality seamlessly through our workspace design has been our forte.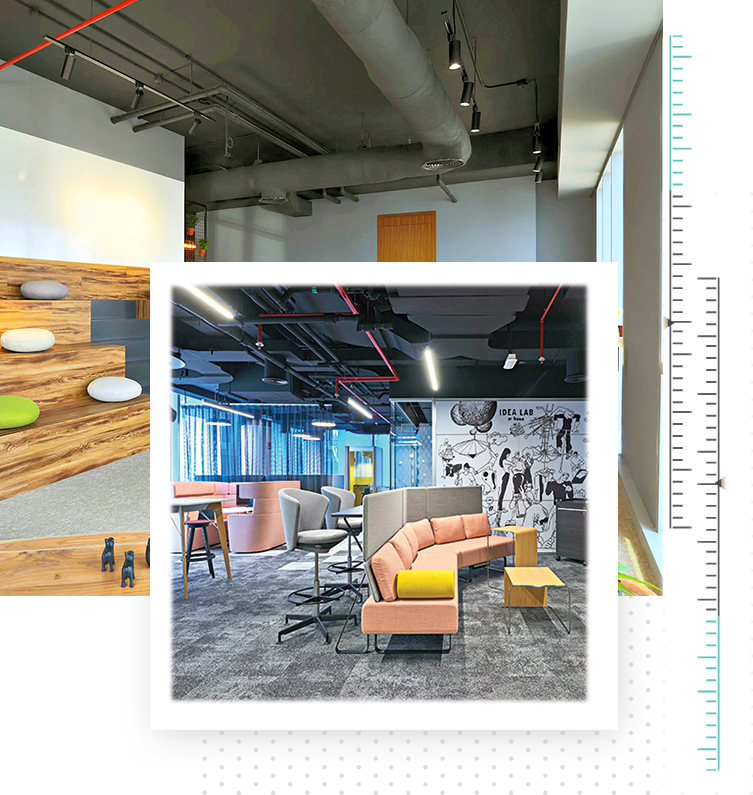 Creative Labs
SERVICES
We offer six essential services in the area of interior fitout in UAE. The wealth and depth of the company's technical knowledge, value engineering, and experience in the marketplace give us the flexibility to meet all potential clients' needs through these services, irrespective of how small or large their project requirements might be.
Creative Labs
Testimonial
What people are saying about us? Do not just take it from us let our customers do the talking. You could also view what they said in the various appreciation letters that they have provided us and the repeat business that comes with it
Creative Labs
CONTACT US
We'd love to hear from you! Send us a question or comment with the form below and we'll be in touch with you as soon as possible.
Creative Labs
BLOGS
Here you can read our latest blog by an expert on trendy Interior Fit Out Ideas, news on new projects, awards, and media write-ups.