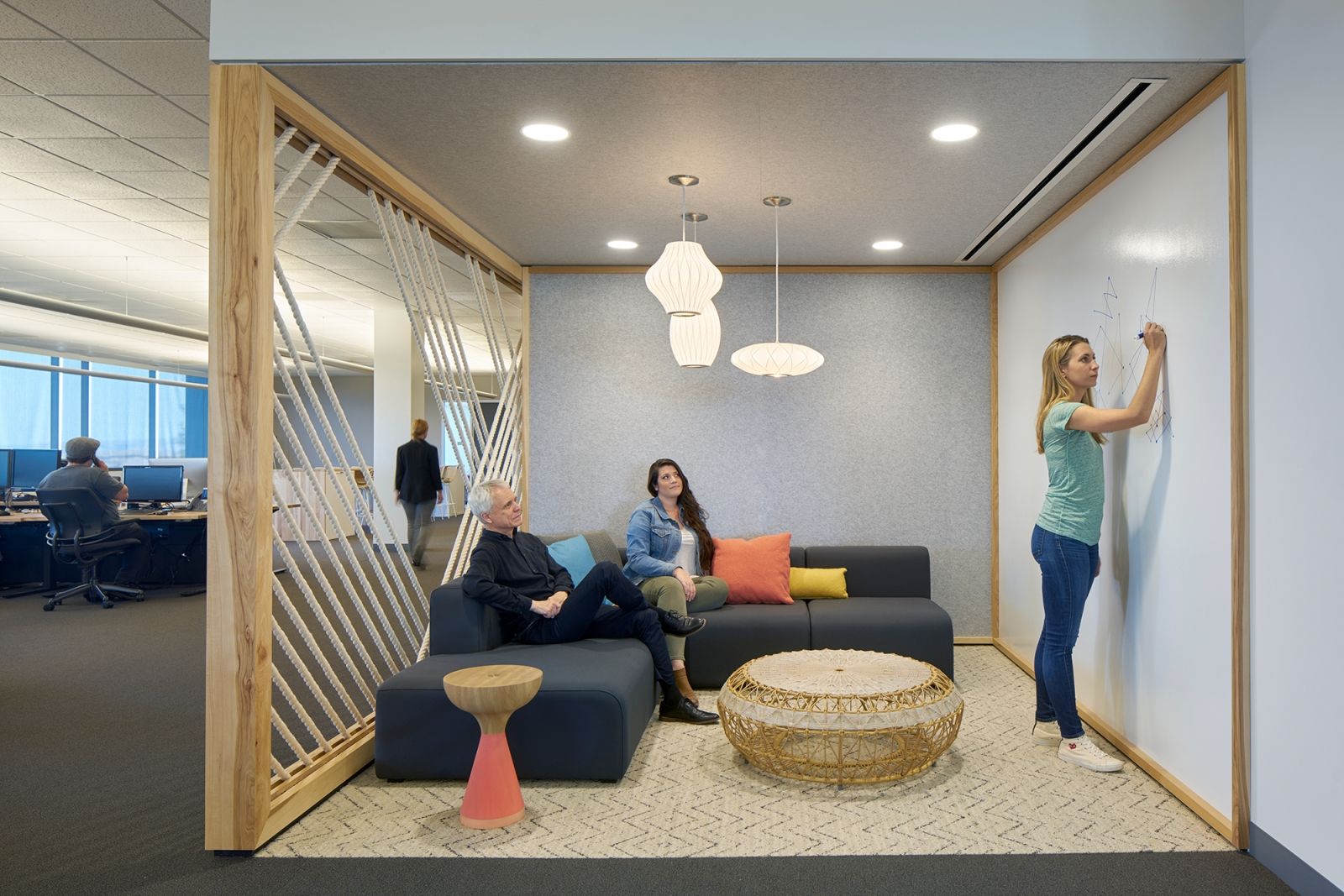 TOP 5 OFFICE INTERIOR DESIGN TRENDS FOR 2021, POST PANDEMIC
This certainly is an exciting time in the office interior design world. Due to the outbreak of COVID-19, businesses have been forced to modify their existing office designs to adhere to safety regulations. Meanwhile, the question of what offices look like in the future has been subject to much specualtion.
As companies have adapted to the "new normal", we've also seen the acceleration of many existing office design trends, most notably in relation to working practices. So, here is our pick of the top 5 Office Interior Design Trends for 2021, which is here to stay for long.
1. Resimercial design
Resimercial design mixes residential and commercial features to make employees feel at home in the workspace. The trend emerged when Millennials and Gen Z — the people who grew up with technology and are familiar with the notion of working any time, any place — started to form the majority of the workforce. Covid-19 has proven to be a catalyst to this trend. In 2021, expect to see decorative touches such as breakout spaces, natural or ambient lighting, curtained windows, wool rugs, durable upholstery, natural fibres, house plants and relaxed seating.
2. Huddle Zones
According to a survey by commercial real estate firm JLL, employees find collaboration difficult when working from home. Conversely, the survey found that 97% of high performers see their office as a place where collaboration is easy. While video technology such as ZOOM has been a godsend during the pandemic, the survey suggests that it isn't as effective as face-to-face collaboration. We believe that the focus for employers will be on creating spaces that facilitate safe and effective collaboration hence we see huddle zones as a popular office design trend in 2021.Ideal for scheduled meeting sessions and ad-hoc collaboration, huddle zones can be shared workstations, tea points or anywhere employees can get together and share ideas.
3. Design-led division
A lot of office operators installed acrylic or glass screens in the immediate aftermath of the outbreak to help mitigate the spread of the virus. However, some designers are now considering other design-led options that still enable physical distancing but are more visually appealing and will be a more viable long-term solution. The challenge is to come up with ways of co-dividing space that won't impede infection control or compromise the appeal and functionality of the space. At the end of the day, employees need to feel safe but they also want to feel connected to their workplace.
4. Greener, biophilic office design
Bringing the outdoors inside is more important now than ever. With so much uncertainty surrounding employees, it is vital to keep morale up. Spending time in a green space can have several health benefits, including improved mood and reduced stress levels. By bringing the outside into your office with living walls, moss features and plants, businesses can create a tranquil space that will lift their employees' moods. We have achieved this in our recent project of Vardhaman Realty
5. Flexible working areas
With an emphasis on flexible working being more now than before, employees' workspaces will need to reflect this. You may not necessarily require a complete office renovation but one could have flexible office furniture that allows for easy re-configuration, like wheel-around desks, modular seating and moveable screens. These elements make it easier for businesses to adapt their layouts to accommodate the 2m rule. Given the importance of social distancing, expect flexible furniture to be a big office design trend in 2021.
Are you considering an office refurb?
If you have had some time to think about a new design and want to give your office a 2021 transformation, then you've came to the right place!
We work with different companies from commercial to hospitality so there is no job too big or small for us. Get in touch today to find out how our team can help you adapt your workspace to fit the growing 2021 design trends.